While setting a few poeple straight via my Twitter feed about the horrors of call Centre work, I came across a Tweet so eyebrow raisingly preposterous I had to get right down to business and call them out on their bullshit post haste. The Tweet was a simple one, yet so evidently composed by someone who had never stepped through the ever revolving doors of a Call Centre it made my blood boil. It said :
The full offending article can be found here if you're interested, but in a nutshell, she lists the five "skills" you need to succeed in a Call Centre. And naturally, she doesn't have a damn clue so I've done the decent thing and corrected her article just a smidgen, to ensure it's factual.
Carolyn says :
1. COMMUNICATION
To succeed in a call centre you need to learn to listen, get concise, and speak clearly, fluently and with energy. You have to ask good quality questions and learn how to keep conversations on track.
Actually Carolyn, what you need to succeed in a Call Centre is the ability to cut out a customers' bullshit mid sentence, before they bore you into the Verbal Nod zone, and an iron will last seen in WWII PoW's. You need to speak with about as much energy as you can muster after a day of suffering abuse and stupid bullshit, while trying to get your pals' attention by pointing at your phone and making wanker signs. I agree with listening however; it's important you're able to pick out a few key words during a call while tuning out the rest of the meandering, whiny, boring bullshit you've heard a hundred times today already.
2. PEOPLE SKILLS
You need to learn people skills. It is essential to find common ground, make small talk with the customer and to build rapport. As hard as it may seem at times it's always important to use humour and find the positives in every situation. Working in call centre teaches you how to calm people down or build confidence in others. Ultimately you learn to empathise and problem-solve from the others person's perspective.
Finding the positives in every situation really is a stalwart skill of the Call Centre veteran – it takes real 'People Skills' to find the a positive highpoint of the conversation you've just had which has left the customer sobbing uncontrollably after their sixth call of the day and calling you a piece of shit for destroying their faith in mankind.
You don't need to see things from the customer's perspective, because their perspective on the situation is wrong, because they are incapable of reading the smallprint or thinking rationally in their blind fury. If they genuinely thought that the minimum wage store clerk who offered them a credit card on the fly was doing them a favour and not somehow helping hurl them into a spiral of debt and telephone calls to India, frankly you deserve the hell you're about to suffer to attempt to rectify the situation.
3. TENACITY
You have to have motivation to take or make those calls. Self discipline, personal resilience and time management are the characteristics which will make you stand out in this industry.
Or as most of us know it, alcohol consumption or smoking a joint during your piss break to help you cope with the abject misery of the rest of your day.
4. TEAMWORK
Whether you love or loathe BBC 3's 'Call Centre' Manager Neville Wilshire, he has got team spirit in that place and it all snowballs from him. When they sang 'We Are Family' I wanted to be in their family! The support, friends and (sometimes romance!) is all part of this unique and wonderful close knit environment. You only get out what you put in and everyone needs to do their fair share.
Ah yes, BBC 3's "The Call Centre". Because that's just what call all Call Centres are like.
5. BROADEN YOUR HORIZONS
If you think of a call centre job as being 'stuck in a building on a business park' you are looking at it all wrong. Those telephone lines bring in people from all walks of life and as almost 80%* of UK call centre activity is inbound; the customer is calling YOU to ask for help.
When you walk out of that business park at the end of a shift knowing you helped people, learned life skills, got paid and had fun? Well, it sounds like a good deal to me.
Presumably that's because you were abused as a child or something, because that's the only possible reason I could conceive as to why you think working round the clock and on weekends, taking abuse and all kinds of shit from condescending jackasses for every minute of your day, and having no career prospects whatsoever is a 'good deal'. I'll make a deal with you – you spend six months selling insurance in a Call Centre, and if you feel the same way then as you do know, I will know you're a bigger liar than you are a fool.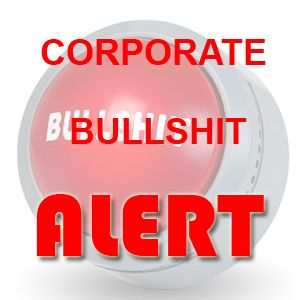 On another note, look at some of the replies to this crap, first quote courtesy of jobsworth company linespouter Laura Doyle :
"I completely agree Chalky, the more time I spend visiting contact centres, the more amazed I am by the industry – and even if agents don't stick it out in the long run, the fundamental skills they will acquire are fantastic and easily transferable."

You must be one of those fucks who walks around the Call Centre with a notepad and cheap suit, and is oh so impressed by the hour we spent before you arrived tidying the place up, and removing all the shit form people's desks like their phones and magazines. You've never spent any time working in a Call Centre answering the phones, so of course you'll be amazed at how professional it all seems. And as soon as you're gone, we're all back to slouching in our seats and muting the dickhead on the phone so we can laugh/hurl abuse at them for allowing themselves to fall into such a stupid fucking predicament that they have to call us. But yes, our skills are highly trasferable... to another Call Centre.

And look at this stupid jackass, who goes by the name of "Chalky" Langley (here's a tip "Chalky", using your nickname about the place doesn't make us like you more; in fact we hate your stupid fucking best mate mentality and mock approachable demeanour) :
"The problem is our teams and our customers hear and read all the negativity out there surrounding our industry instead of articles like this. There may be a couple of bad apples that do not look after their people but generally I think we offer a career option that is rewarding and fulfilling in so many way…and the customer service to match. Well said Caroline!"

Another out of touch executive who fails to realise all those 'coffee mornings' with staff are prearranged with the people least likely to bitch and moan irrationally, of which there are many. I would say 80% of your staff hate you. 80%, or however many unfortunates in your organization have to sit and answer the phone. They hate you because you tell them they're valuable, yet pay them less money than the guy who comes to fill the vending machine. They hate you because you think working in a Call Centre can be a rewarding career option, because you are surrounded by overpaid Team Leaders who know they have a sweet deal and don't want to jeopardize that shit by telling you how unbearably fucking miserable their staff are.